February Official Release, spread on the net to your hearts content.
Main Changes:
Combat (Just an early but workable version).
Furniture ~ Change the characteristics of a room by adding furniture.
Tasks ~ Why do the same thing over and over, automate it with tasks and then turn them in for quests.
Assistants ~ Now with personality. Completely reworked system, that lets you try to direct your assistant and she tells you how she did in the training of your slave.
New Rooms (kitchen, dark room)
New Jobs (Cooking, Fortune Telling, Meditate, Make Talisman)
New Class Faith Healer
Slaves added:
Asuka (Neon Genesis Evangelion)
MU
http://www.megaupload.com/?d=APJJ7S1X
http://www.megaupload.com/?d=5NK76MOP
MF
http://www.mediafire.com/?dn3w30u45ik5ojk
http://www.mediafire.com/?t858kfktgwpgz82
Quick Patch
(If you d/l the first version before 2PM PST 2/17/11 just replace the .swf in the otherworld folder)
http://www.megaupload.com/?d=B2KV7YXL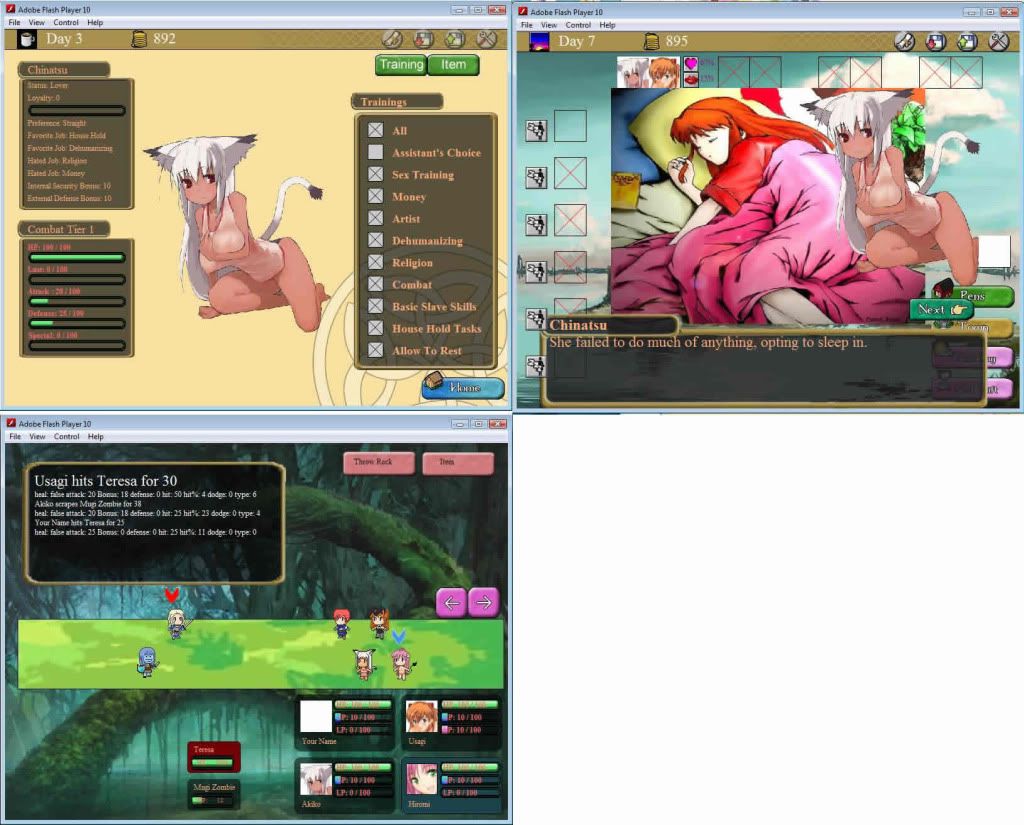 Daisy